Summary
Ota Amaharashi district, and the beautiful nature that including Amaharashi coast, is also a great culture and history and hometown of Manyo.
The Ota, 1187, Yoshitsune is being chased from his brother Yoritomo, en route from Hokuriku to Oshu, when passing through the Ota, because showers fell, Benkei is the rock (Yoshitsune rock of later) lift it up, there is a "good reported" that was waiting for the rain to clear.
From the legend, Takeda Kakiei's old Ota village headman, was named [Amaharashi] as a place name.
That used to "say tell" station name the place called [Amaharashi] was attached from the (original if Ota Station) is also said to be nationally rare.
Ota, east and west to the coastal plains to the northwest from ShibuKei that fall into the Toyama Bay extends to the north from the plateau and Nijo derived from Daishi Ke dake towering to the north of the is Nijo symbol of Takaoka City, the main stage 4.1km , is a north-south 3.47km, local area 7.57K㎡.
Ota is located in the northernmost tip of Takaoka, in the southeast, mountains, which accounts for two-thirds of the entire area is spread, it is separated from the center of Fushiki and Takaoka. Northwest is in contact with the Himi plain open, north of one side that remains is facing the sea. In such a relationship, to be administrative in life manner also, between Ota is a long time, it had been included in the Himi region.
Ota of traffic conditions are blessed percentage. Amaharashi Station and Shimao Station of JR Himi Line is in the point of Ota Elementary School in east and west respectively 1.5km, also, penetrate Route 415 Ota east to west, the bus is running. 2002 June 29, a large bus was completed new Amaharashi tunnel also now pass by comfortably, also access from Fushiki direction from the fact that the sidewalk was also equipped to Ota-Amaharashi and Himi has become very convenient.
---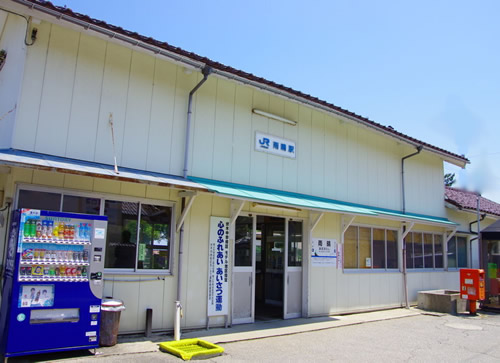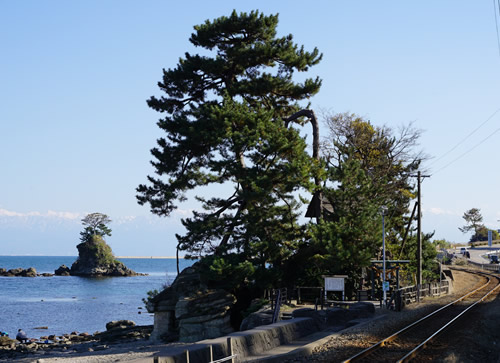 MAP